Landmarks of Latvia
Start
Welcome to the infinite universe of Latvian natural and cultural heritage! At your disposal there are 5 ways to discover it:
Landmarks: Descriptions of monuments. Currently available quality descriptions of 218 landmarks (complete list).
Records: Biggest, smallest, oldest, highest, smallest...
Writings: Articles of your faithful guide – some initially were published elsewhere, but some – specially for you.
Images: Mmm, delicious galleries – I invite you to be in right places at the right time!
Maps: Find The Right Place yourself. Map of districts recommended as well.
Links: Websites containing rich information about Latvian landmarks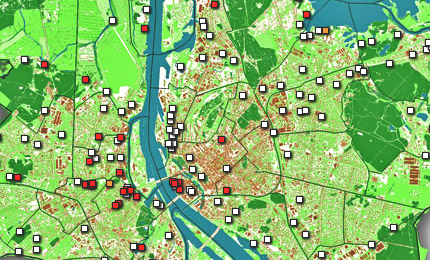 Nowadays in Riga there have been preserved some 42 - 44 historical manor houses and 10 - 12 other buildings which could be compared to palaces and castles. These monuments belong to peculiar values of Riga.
Website includes descriptions of 193 Riga manor houses, castles and comparable buildings, hundreds of images. Use the following pages to find a way in the huge wealth of information: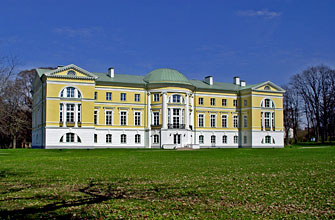 Governess of Russian tsar's family Charlotte von Lieven only once saw the beautiful family palace built on her means...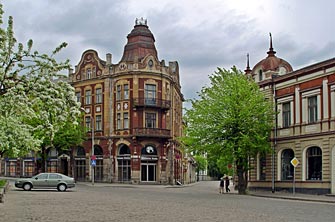 Plenty of ornate houses testify earlier ambitions of Liepaja...